ABOUT 42nd Photo Studio
The Armory
529 W 42nd street, suite 3R
800 Square Feet renovated studio, 13ft high ceilings, southern exposure with good natural light, Heated and air conditioned, Blackout isolating windows against noise and lights. Wifi available.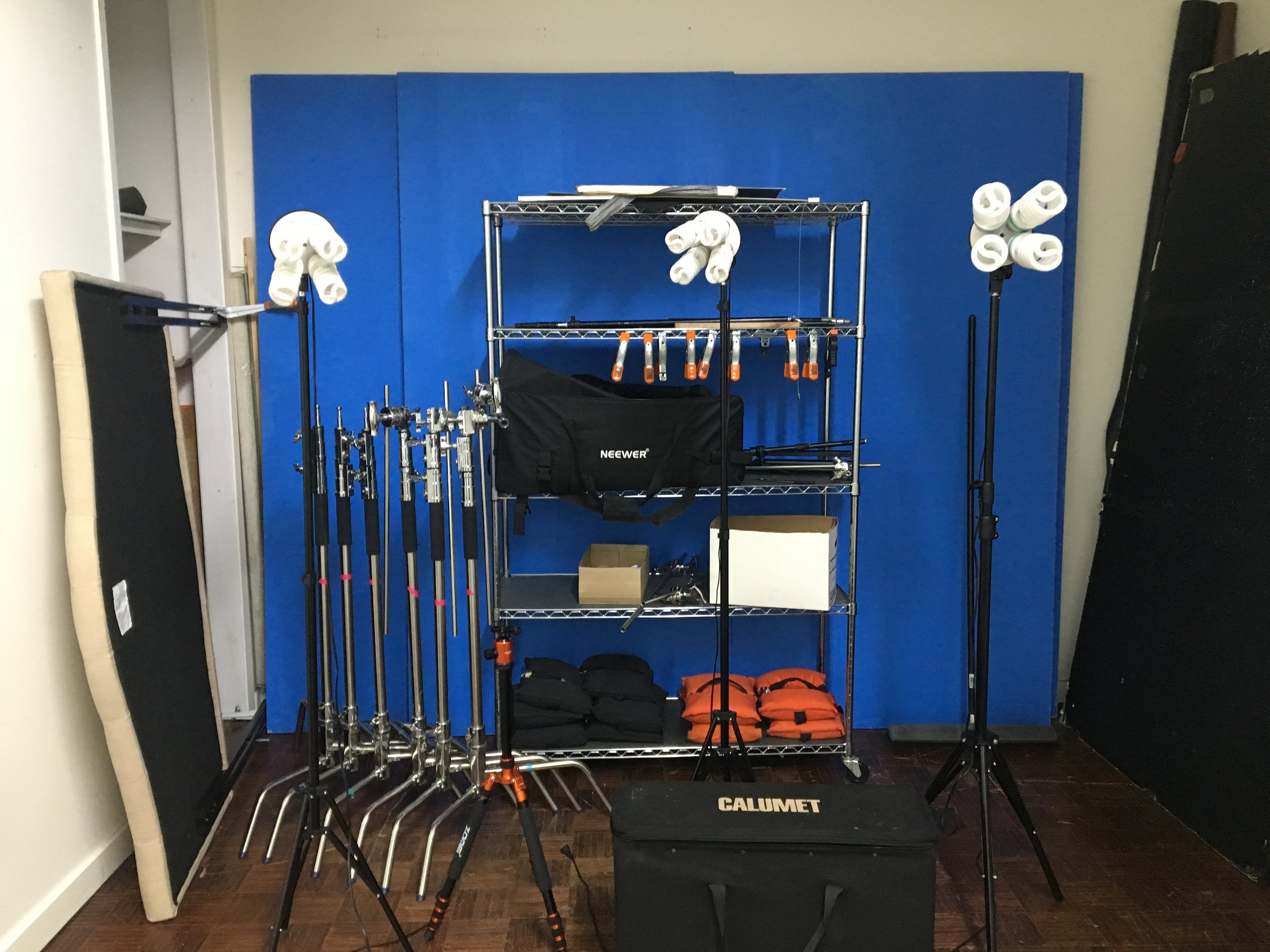 Includes grip equipment (C-stands, sandbags, clamps), 3 LED lights continuous natural light, backdrops, seamless paper mounted on the wall, foam boards, plexiglas and many extras. Director chairs, folding tables & chairs, cloth racks and cloth steamer included, fan ,tripod, bed head board and air mattress
3 Calumet 750 lamps : strobe lights available for an additional fee of $100/8 hours
Seamless paper, different colors, plexiglass, green fabric.
Access to rooftop with the studio rental